Oh, The Places You'll Go…with NC State!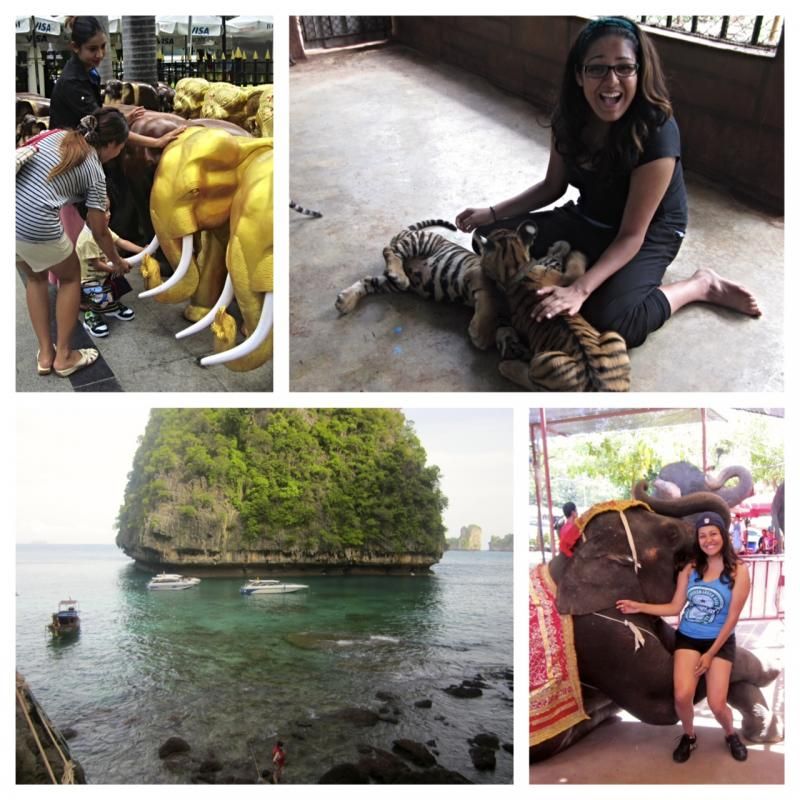 I graduate in May and just thinking about it leaves me in shock. TIME FLIES. However, the memories I've made throughout my years and experiences at NC State are engraved in my heart forever (dramatic but true). One of the best experiences of my time here at State has been with the Study Abroad program that I did this past summer. For those of you that have read some of my posts in the past, you know I love lists. So today, you get to see a mini Thailand bucket list that I created before leaving! 
Ride an elephant ✔
Visit ruins ✔
Hangout with Tigers ✔
Visit Temples ✔
Snorkeling in clear blue water ✔
See Nemo or Dory while snorkeling ✔

Cliff diving ✔

Eat at a Mexican Restaurant  ✔

Learn how to cook some Thai dishes ✔ (

Pad Thai, 

Red Curry, 

Sticky rice and mango)

Make it back to the USA in one piece ✔

Visit Maya Bay where "The Beach" was filmed. ✔
Along with those came some experiences that I did not plan at all (getting stung by coral, as I mentioned before - almost getting thrown off an elephant) but even then, the overall experience was amazing! I met some of the most inspiring people from all over the world and I cannot wait to return to visit or plan a new adventure!