So you play music, love football, and for some reason adore wool uniforms. The fact that anyone would have a passion for all of three of those things is a little strange, but I can think of something even stranger. What if I told you that you can enjoy all three of these things in one all-encompassing activity? You can! It's a band called the Power Sound of the South, and not only is it the Most Dangerous Band in the ACC, it is also the official marching band of NC State University.

Now I know you're already ready and raring to join because it's got all three of your passions, but in case you're not completely sold, here's five reasons that might make you change your mind.

1) You get the best seat in the house - and you never even pay for a ticket!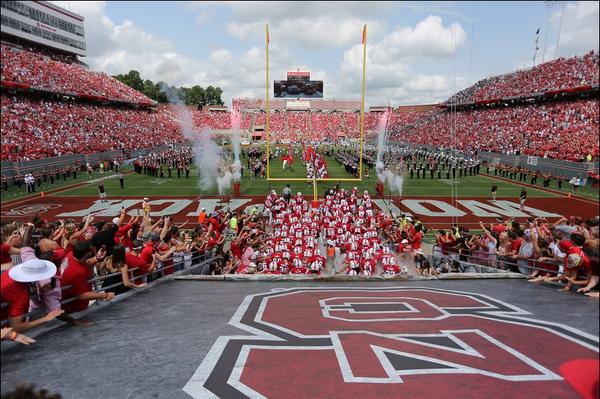 This is the view we have every game. Right in the action!
2) The uniforms are super fly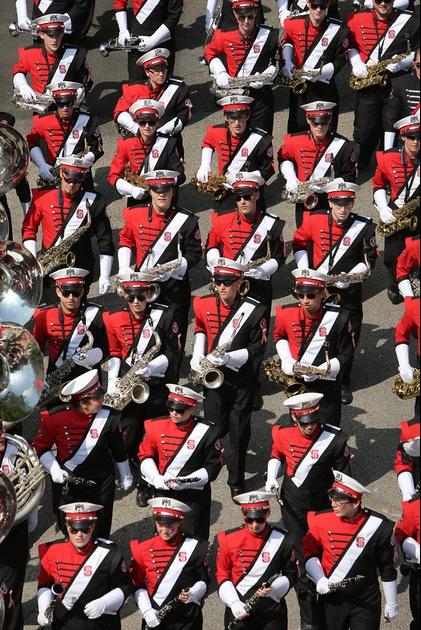 Wool uniforms, policeman's hats, and spiffy gloves and gauntlets - all in Wolfpack colors! This is the very definition of style.
3) Nobody gets down like the Power Sound!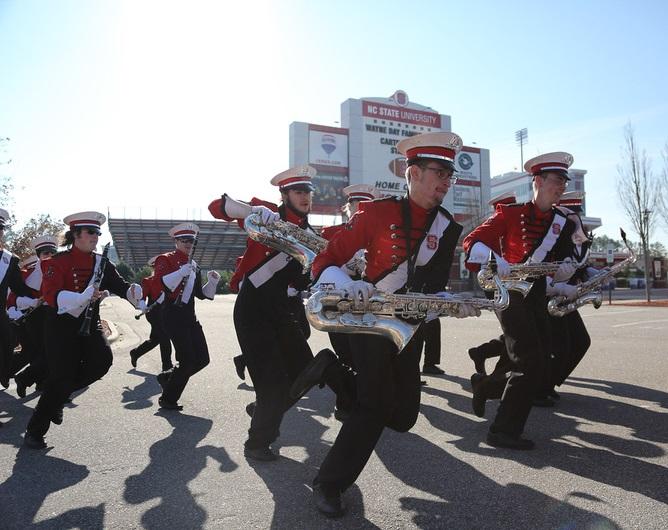 There's nothing like seeing the band do the Dirty Shuffle at games - and nothing quite as fun as getting to do it with them!
4) You get to meet famous people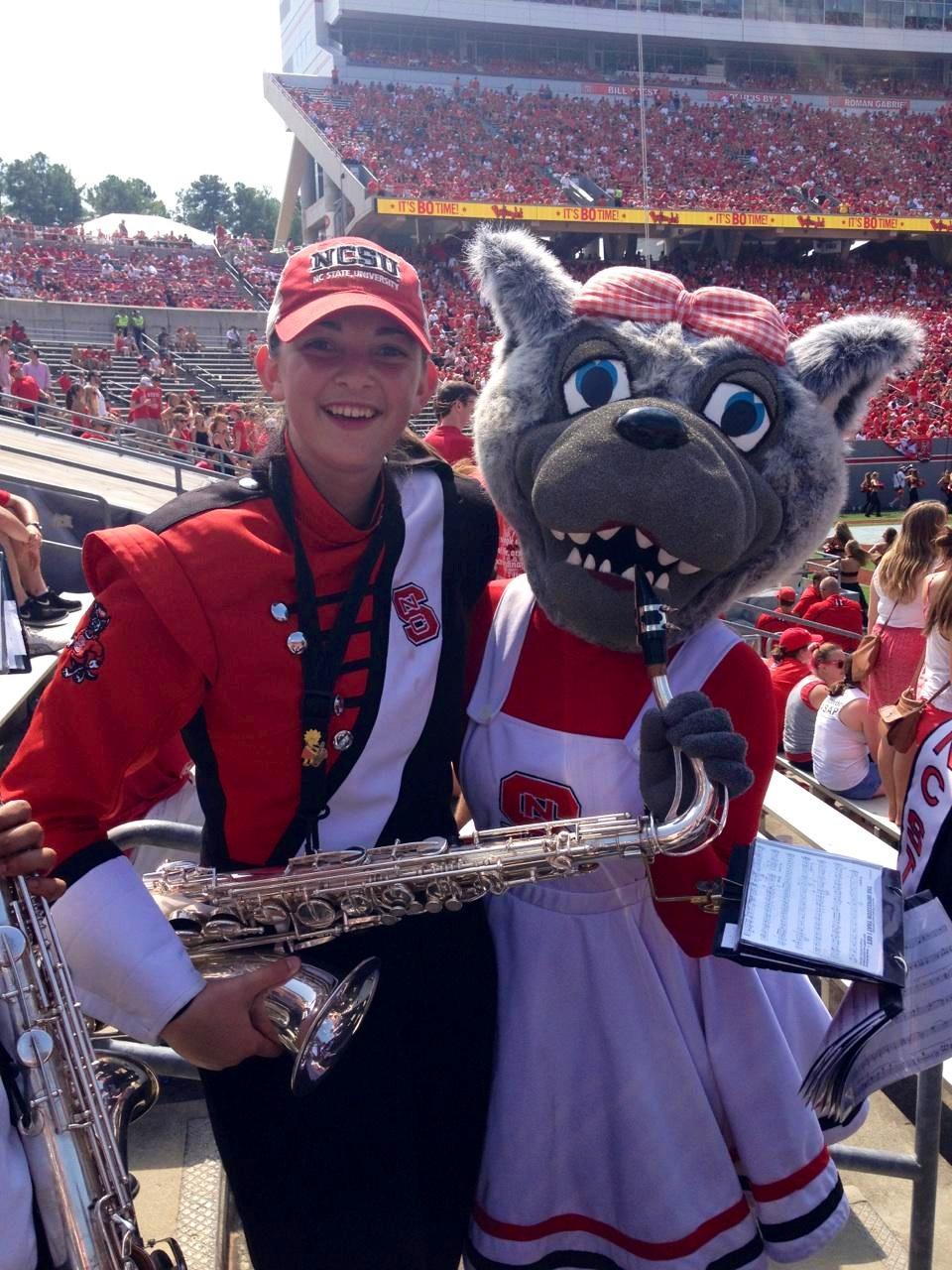 If you want celebrities, look no further - Mr. and Mrs. Wuf love hanging out with the band.
5) You can be the belle of the ball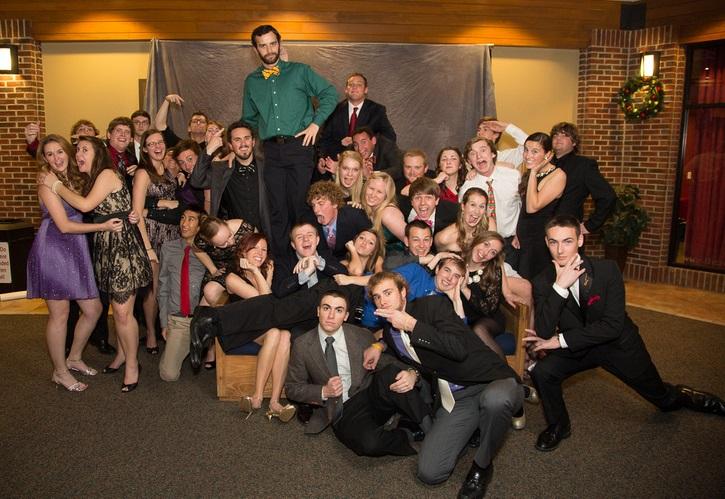 At the end of every season, there's Band Ball - the huge banquet/party/prom where we hand out awards, eat cake, and take ridiculous pictures in our fancy clothes. If you've always wanted to be Cinderella, you can be in the NC State Marching Band.

These are just a few of the great things about the band. If you ever want to know more, or are interested in joining, you can visit the ARTS NC State website. And if you want to see what it's like in the day of a band member, check out our awesome band photographer, Dan Jahn, whose pictures I used in this post.

@wpn_madison